EGGRO ORGANISATION, South KOREA
ORGANISATION
Eggro Organisation works primarily to promote the egg and its numerous benefits in Korea. It works with profit and non-profit organisations, schools, restaurants and chefs to promote the habit of eating eggs.
CONCEPT: 오해란
THE MISUNDERSTOOD EGG
Eggs improve cholesterol profile and eating 2 eggs per day is perfectly safe for healthy people. But in South Korea, many people ate less than the recommended number of eggs because they assumed that eggs increased cholesterol level. In order to promote a healthy habit of eating 2 eggs a day, a heavily misunderstood egg character, 오해란 was designed for Eggro Organisation.
AWARD:
Won 2nd prize in Marketing Competition, 2016
CHARACTER DESIGN - THE MISUNDERSTOOD EGG
Eggs are the most nutritious food on the planet, but many Korean people thought that they increased cholesterol level. B'cos of this, 오해란 (Oh-hae-ran) felt heavily misunderstood. She was feeling all sorts of frustration, sadness and anger.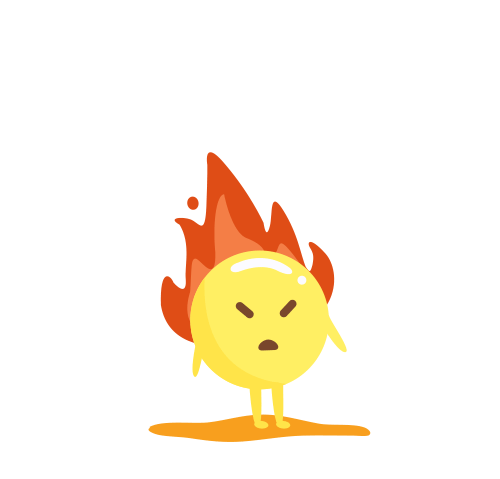 KAKAOTALK PLUS FRIEND
오해란 (Oh-hae-ran) was introduced as a Plus Friend on South Korea's most popular chatting app - KakaoTalk. When a KakaoTalk user added 오해란 as a Plus friend, he would receive a set of free, animated emoticons. 오해란 appeared sad and helpless in this set of emoticons as she was constantly accused of clogging arteries and causing heart attacks.
KAKAOTALK GAME
In order to win happier animated emoticons of 오해란 , the KakaoTalk user would have to play 오해란 KakaoTalk Game to debunk misconceptions about eggs. The more questions he answered correctly, the more emoticons he would receive.